According to Reuters, Singapore Airlines has just dashed all hopes for all who has been longing an "ultimate-fantasy-come-true" session at high altitude. Sorry, no gravity defying stunt for you, says SIA.. hehe!!
"The carrier said it would ask passengers on the A380 to refrain from sex while ensconced in one of its 12 first-class suites, which boast the world's first airborne double beds.
'All we ask of customers, wherever they are on our aircraft, is to observe standards that don't cause offence to other customers and crew,' the company told Reuters in a statement.
'Nothing different applies for our Singapore Airlines Suites customers.'"(via Public Opinion on)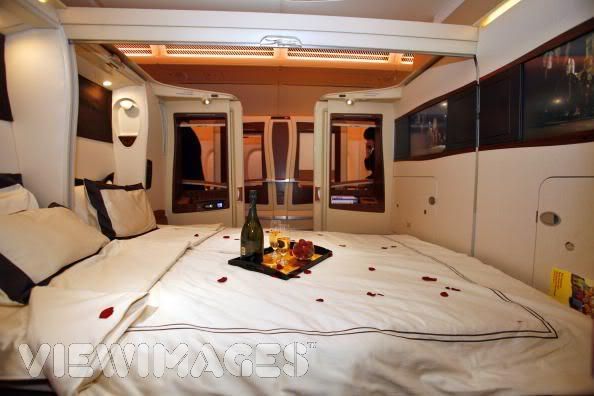 But come to think of it, just follow a simple rule during our army days - as long as you don't get caught, you can do anything.
sshhh... not so loud ..